SPILL RESPONSE AND LIQUID CLEAN UP
SPILL RESPONSE AND LIQUID CLEAN UP
Spills and liquid build up can cause major problems and quick recovery is the key to containing these situations.
Many people underestimate the true danger of general or waste water based spills and liquid build up in the workplace. Remember that just because the spill is non-aggressive liquid or that the tanks have almost reached their capacity doesn't necessarily mean it's safe. 
Spill and fall accidents can have big implications on your health and safety and put your staff at risk which is why Vault Group can help you take a proactive approach towards cleaning up spills and removing excess liquids that are water based in a timely manner. Industrial Property Services utilises a variety of machinery including its 1800lt capacity vacuum mini trucks and Scrubbing machinery to contain and clean up those spills and liquids that you need assistance with. 
Common types of spills we can assist you with are:
Call us today for all your liquid spills needs. Prices and dumpage will vary dependent on liquid types.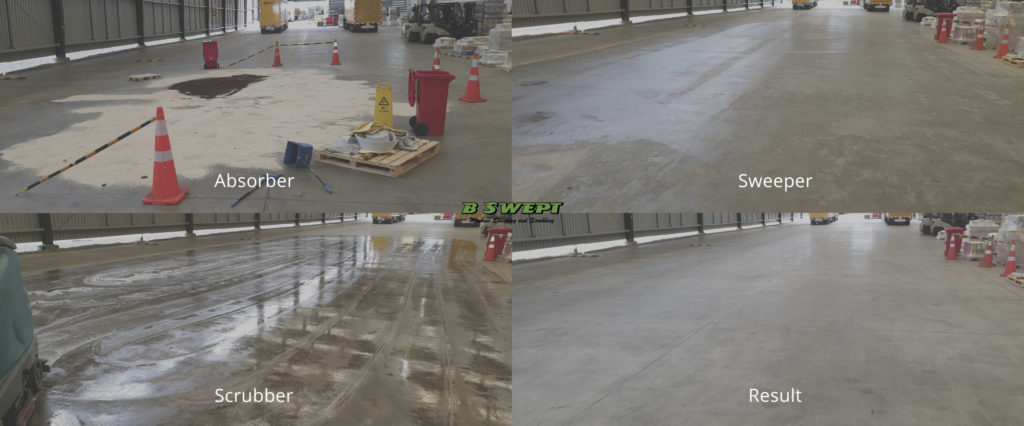 Pro tips to help you in an emergency:
The first step in cleaning up a water-based spill is to contain it. Vault Groups spill kits are a great way to contain those emergency spills and you can find these here on our products page.
Depending on the severity of the spill, you may need to lay out a containment pillow or sock and spread some absorbent fibre to keep the liquid confined to a particular area. This should help slow the spill progression.
Once the spill has been properly contained, you should then work on cleaning it up. This is where we can help you further by taking all the elbow grease out of the clean up by using our industrial grade machinery.